A team from Cormorant Lutheran Church from the lake country and Trinity Lutheran Church in Valley City, ND was in Shell a couple weeks before us. They forgot to bring the CDF cooks some aprons, so Jeff and Rae the leaders from CLC gave them to us and we presented them to the cooks. They were excited and happy to receive the aprons and some of them demonstrated for us.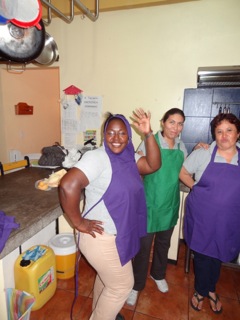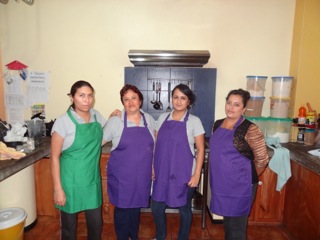 "I am convinced that there is no more important vocation or profession than serving in the defense of the nation--not just any nation, but a nation that is prepared to provide the dignity to man that God intended--our nation. All the benefits that our citizens enjoy exist behind the defense barrier that is manned by the members of the military establishment. No greater honor can be given to any man than the privilege of serving the cause of freedom."
~ Gen. Harold K. Johnson, Fargo, ND, 1967, Chief of Staff, United States Army, 4 July 1964-2 July 1968.