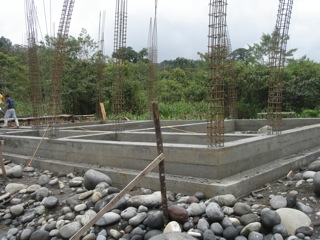 In the month following our trip to Shell, other teams poured the foundations for the school of Casa de Fe. I have not heard from Patti Sue for awhile. I will ask her if the project has progressed further. I do believe there will be a school there by next fall.
Three students from Concordia College in Moorhead, MN have volunteered to go to Shell to tutor the children this summer. I will post messages from them on my blog so you can hear about their summer experiences.
I am in the process of recruiting teachers for the 2011-12 school year.
Happy Easter!

Bob
"If you educate a boy, you educate an individual, but if you educate a girl, you educate a community." ~
African proverb