Today was concrete pouring day at Casa de Fe! The entire team took part in laying the cement for the floor of the bodega (workshop and storage area) outside of the school.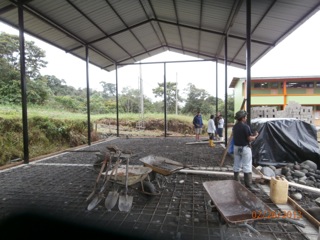 What started out as a beautiful day turned into what felt like a never-ending downpour. Oh well, I guess it is just part of the true Ecuadorian experience! But with the help of God, we worked through the rain and finished the job even earlier than expected. We even took some time to jump in the puddles. :)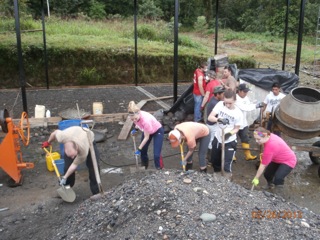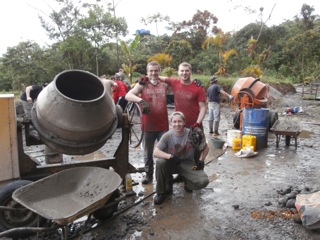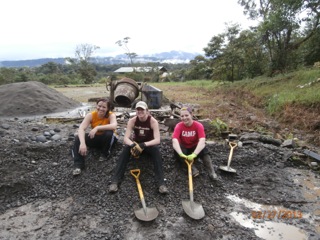 It was a blessing that a team of our size was able to be here at a time when a task like this needed to be done. We needed people to shovel rocks and sand into buckets to be dumped into the concrete mixers and others to wheelbarrow the mixture up into the bodega where the maestros (Ecuadorian construction team at Casa de Fe) leveled it off to perfection. It was tough work, but so rewarding to see the completed work at the end.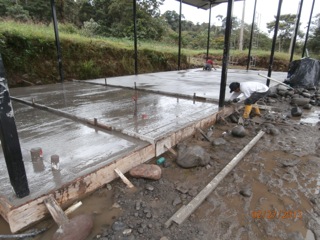 Because everybody is tired, sore and cranky, we are going to call it an early night. So, good night and God bless!
--Alex, Amy and Hannah R.