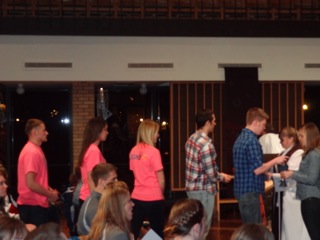 On Wednesday evening, Mar 20th the 2013 Ecuador Short Term Mission team was commissioned on campus at the evening chapel service along with nine Habitat for Humanity and Justice Journey teams. We all received communion and all teams received a blessing by Pastor Tim Megorden.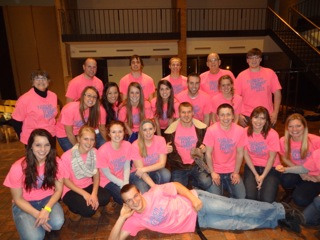 Here is the majority of the team. Due to classes, jobs and living in Fergus Falls and California, some members were unable to come to the commissioning service.
The bus left Moorhead 3 1//2 hours later for MSP airport.
Bob
"Mountains can never reach each other, despite their bigness. But humans can."
~
Afghan proverb