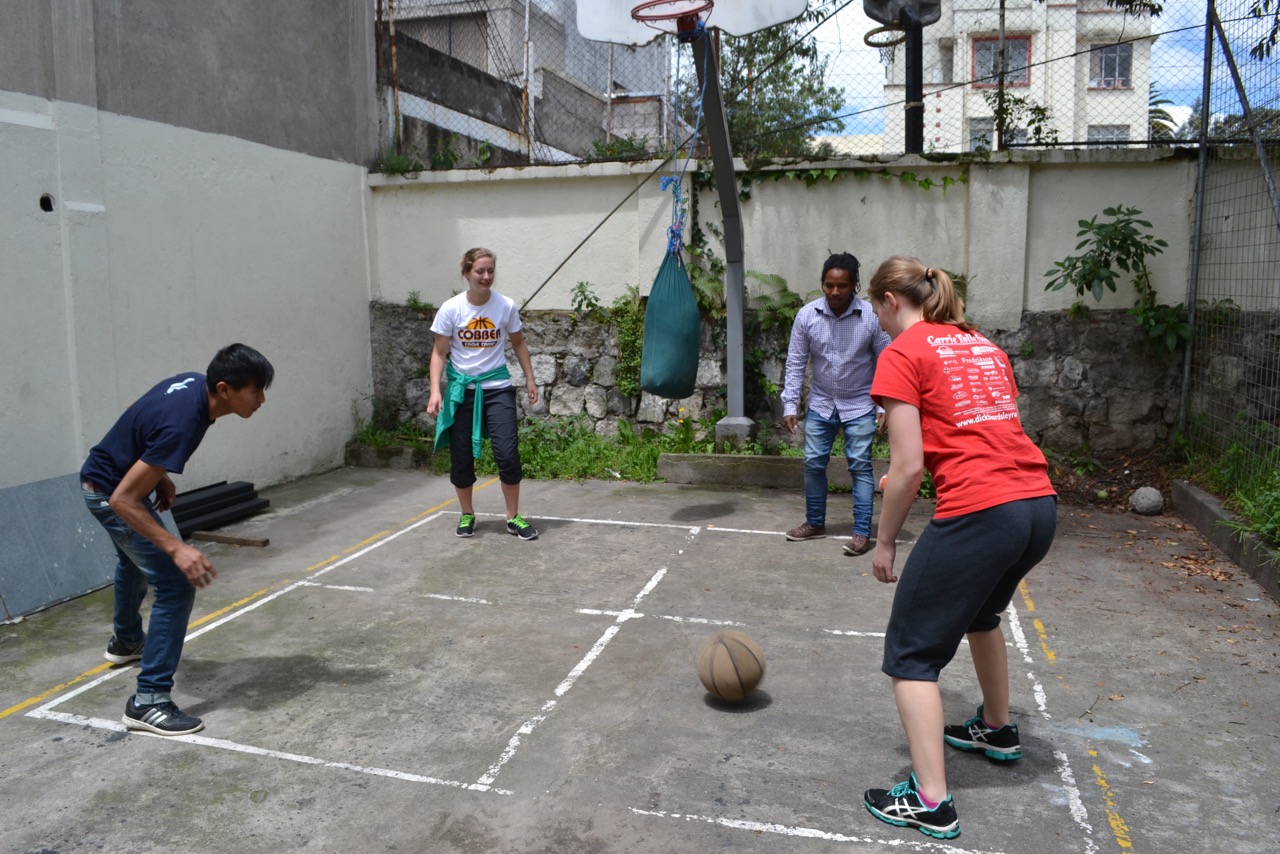 On our first day in Quito we stopped by at Casa Gabriel, and Casa Adalia. Casa Gabriel is a home for boys who previously had been living on the street. This home gives the boys better opportunities for education and overall having a more successful life. At Casa Gabriel we met with some of the boys and listened to their testimonies. After learning a little about the program one of the boy's mother made us lunch. We toured the house, played some four square, and met the house dog.
After Casa Gabriel we went to visit Casa Adalia. Casa Adalia is a home for girls who have escaped trafficking. Here, we met with some of the girls, and learned about the life they live there. We helped with some yard work and also helped some of the girls make fried plantains and hot chocolate.
The programs at Casa Gabriel and Casa Adalia are so incredible. They allow second chances to people who otherwise may not have received them. This day was an amazing start to our mission trip. We look forward to seeing what else is to come.
"Never believe that a few caring people can't change the world, for indeed, that is all that ever did." ~ Anonymous