After a good night's sleep, the girls were up and ready to serve the Lord. The boys didn't get such a good rest due to a prank we pulled that caused phone alarms to go off during all hours of the night (haha!). After some negotiating, some of us were able to get our phones back but only to take pictures for the blog!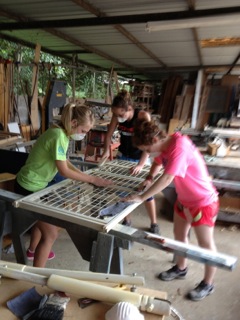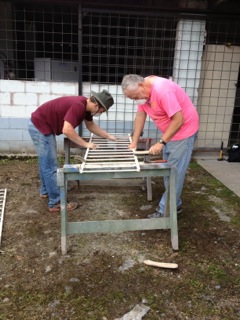 Some of us went to the hospital to sand layers of paint off of donated cribs that will later be re-painted. Two of which will be given to Casa de Fe and the rest to the hospital. We thought it would be a piece of cake but little did we know that it would take us all day to finish two cribs. Doctor Eric prayed for us before we started, which helped us get through the day with the mentality that God was using our hands to prepare cribs that would soon give babies a place to lay their heads.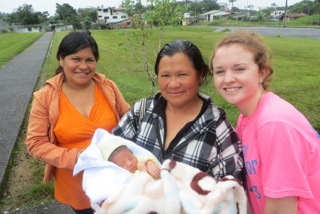 On our way back from lunch we met this 12 day old baby, Jeremy, as he was leaving the hospital with his Mom and another lady. Rachel talked to them in Spanish and they requested that we all hold hands and pray for Jeremy. Rachel translated to the group that when they found out that we were missionaries, they couldn't emphasize enough gratitude towards our contributions towards the community of Shell, Ecuador. It's surprises like this that make us remember again why we're here. As Dr. Bob always says, we're giving our hands and asking God to use them for his needs.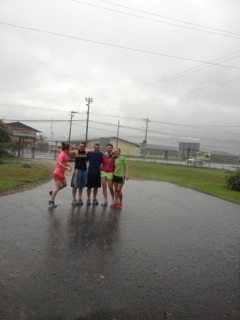 We ended our day of work with an oh so common Ecuadorian down pour! Praise the Lord!
- Rachel, Hannah R. and Justin