The 2012 Short-Term Mission Team to Shell is using a series of mission devotionals in preparation for the trip this year. The first of fifteen devotions in the "Anticipate" devotional discusses the necessity for a firm foundation in preparation for doing mission.
We are blessed to be sent by the firm foundations of family, friends, First Lutheran Church, Cormorant Lutheran Church and Concordia College.
One of the facets of Patti Sue's vision for the Promised Land, is education. The teachings of Jesus come first; reading, writing and arithmetic second; a solid foundation. Two years ago, Patti told me of her desire to build a school on site for the children of Casa de Fe. Last year the 2011 Short-Term Mission Team laid the footings for the school. Today I received these photos…the school is nearing completion.
A team from Cormorant Lutheran Church is leaving for Ecuador on Thursday, Feb 9. Our team will follow them two weeks later on Feb 23. Patti plans to have the teams work on the school. They hope to have the school operational in April.
Here are some pictures of the school construction project.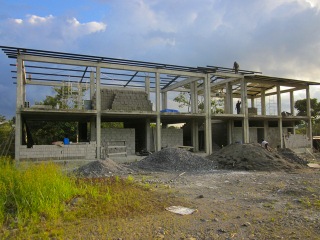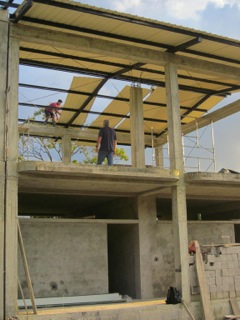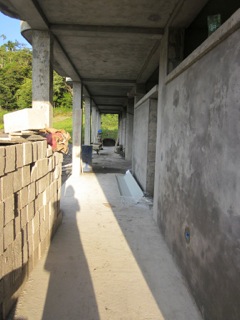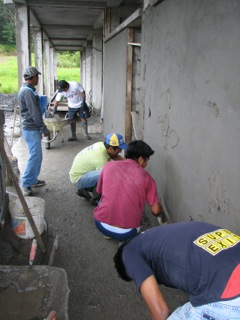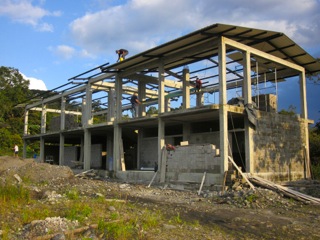 We look forward to the opportunity to help finish this school project.

Bob
"I don't know what your destiny will be, but one thing I know; the only ones among you who will be really happy are those who will have sought and found how to serve."
~ Albert Schweitzer