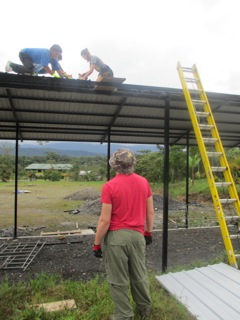 Today was the first day of construction at Casa de Fe. First we were introduced to the maestros (Freddie, Jamie, Hernan), the lead Ecuadorian construction workers. We were assigned different projects that were wood working, concrete transport and re-bar, and finishing the sheet metal on the roof of the bodega. After Isaac and Marc were too scared to climb onto the roof to drill nails, Hannah stepped up to the plate and worked with Freddie and Hernan.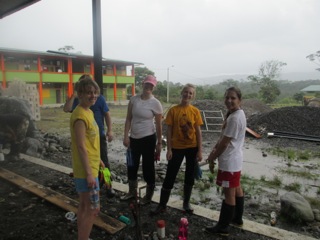 This group was assigned to move rocks from the river in order to help with the construction of Tilapia ponds. They even had the chance to experience the Ecuadorian delicacy of fresh fish eggs from the river! Yum......or Yuck!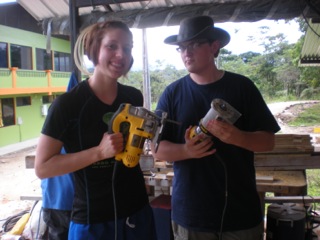 This is Kristin and James using their expertise in wood working to create benches for the children's cafeteria in Casa de Fe. Another portion of the team went to the hospital in Shell to work on cribs. Also, some worked on making school books for Emaus school. Lastly, four individuals had the opportunity to job shadow doctors in the hospital.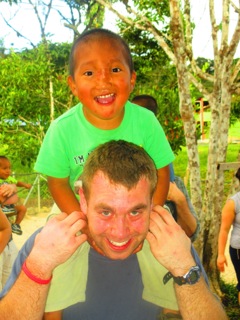 Here is a picture of Isaac and his buddy, Johnny. They met the day before and were reunited again today before Isaac started working construction. They certainly have made a special bond!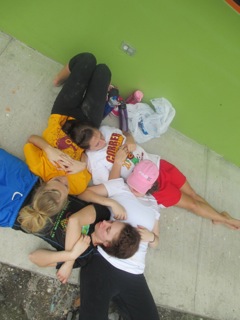 Immersing themselves in the culture of Ecuador, these girls, after a grueling morning of work, took their after lunch siesta (nap).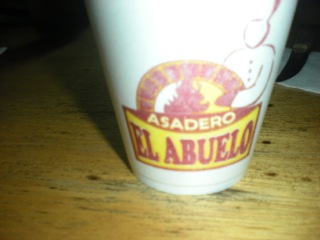 For supper, everybody went to El Abuelo for another traditional Ecuadorian meal. It was muy bien!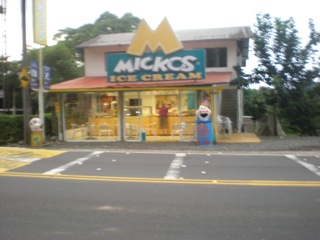 The hidden gem of Ecuador that Dr. Bob has found is this ice cream shop called Mickos. His favorites are Guanabana and Mora. Mora tastes similar to a combination of a blackberry and cranberry. It was a "sweet" way to complete the first work day.
~ Kristin B., Isaac B., and Hannah S.
Dearest Lord...Though you hide yourself behind the unattractive disguise of the irritable, the exacting and the unreasonable, may I still recognize you and say, "Jesus...how sweet it is to serve you."
~ Unknown