Today was the first day of shadowing for pre-medical students in Hospital Vozandes del Oriente!! First up…Kristen and Mike. Both are interested in surgery and were lucky for the opportunity to sit in on morning report which was all in Spanish, but one of the American doctors graciously translated. We also scrubbed in to watch two surgeries. The first surgery was repairing an indirect hernia, and the second was taking the screws and metal plate out of a woman's femur. It was such an amazing experience to be so close to the operating table and to interact with the surgical team while the surgery was taking place. Following the surgeries, we were able to shadow a family practice physician, Dr. Kappen, and see a few interesting cases. All in all we were super psyched about this experience and can't wait until we can do it ourselves!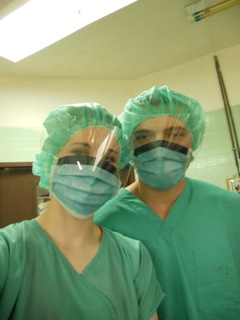 Here is a picture of us all scrubbed up while in the OR.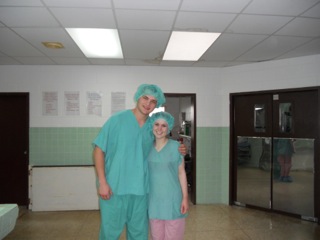 Pre-operation…excited to start.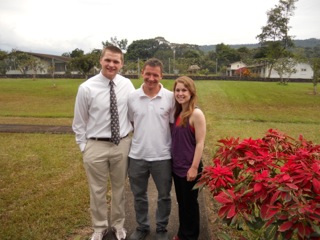 Here is the wonderful Swedish surgeon, Dr. Mattias, that let us watch his operations. He was eager to answer questions and explain what was going on.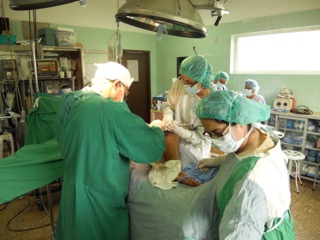 This is the whole surgical team, except for the anesthesiologist.
Until next time,
Kristen Ohe and Mike Rose