One of the "tasks" of leading mission trips to Shell, Ecuador is bringing supplies, medications, medical gear, donations, personal belongings, etc. to Shell. Today I received 136# of medications to bring to Hospital Vozandes del Oriente, the mission hospital in Shell. Bringing them needed medications allows them to spend their resources on other aspects of charity care. We do this every year, although it is harder to get them through customs. In the past we just brought 3-6 bags weighing 48#, but no longer. They will be confiscated at customs and who knows where they end up. So we divide them up in the thirty checked bags and thirty carryonbags of the team. Last year we had no problem. Pray for success this year.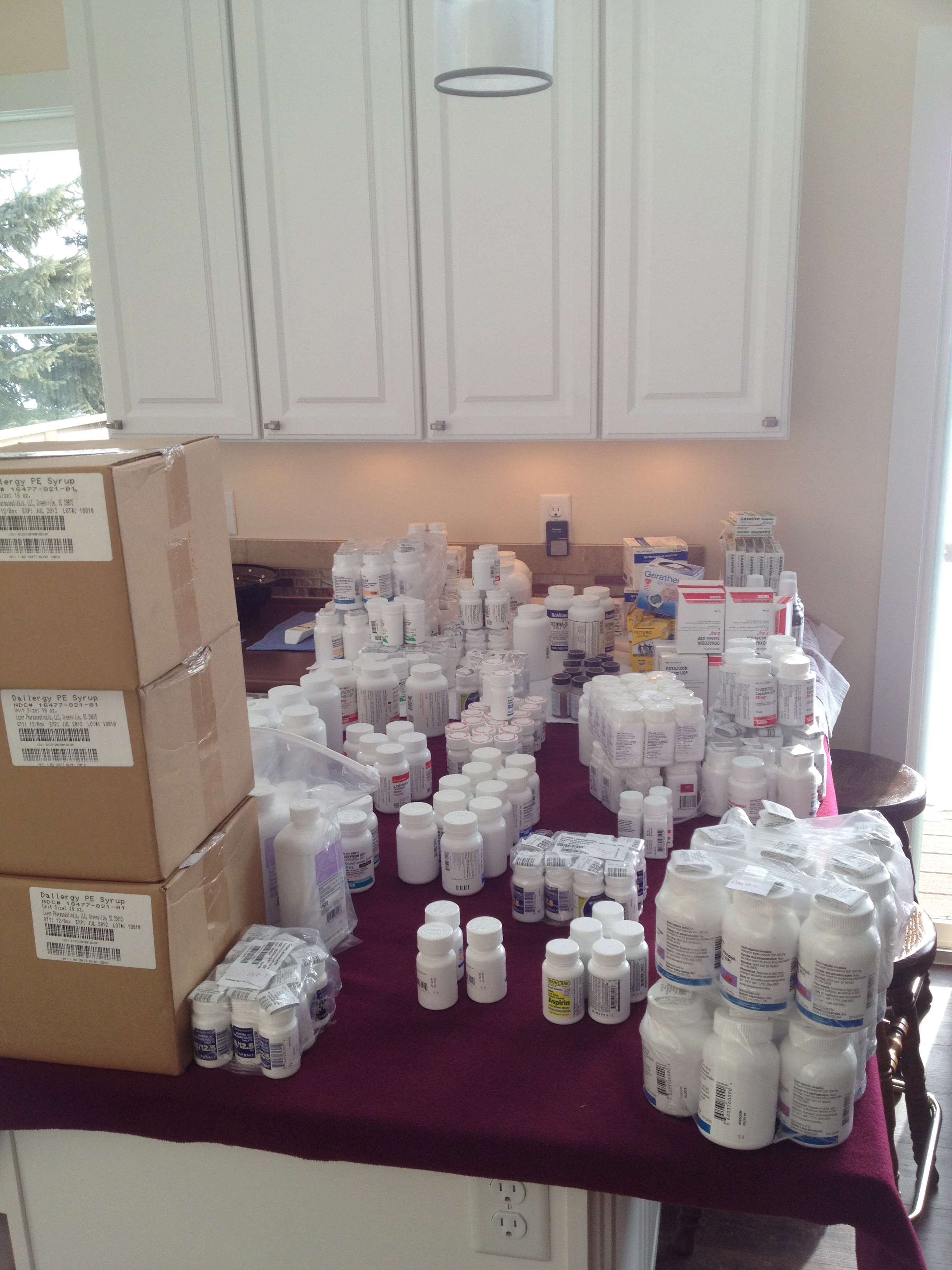 We also get requests from Shell to bring materials for the mission. This year they asked us to bring books for the Nate Saint Memorial School, the school for the English speaking children of the missionaires. The materials are piling up in my office. We are also bringing medical equipment and books for new Ecuadorian physicians at HVO. We are also bring five 50# bags of personal belongings for Jim and Suzy Olsen, formerly Suzy Grabko, of First Lutheran Church. They are in mission school/training to be followed by language school, prior to a long term mission experience with Youth World based out of Quito.

We leave in about 3 1/2 weeks. Thank you for your support and prayer.
Bob and Vicky