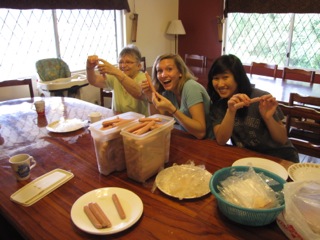 Good morning!
What a better way to start of a Sunday morning than peeling plastic off hotdogs.
Yes, peeling plastic off each and ever hot dog! Note the pile of plastic and the pile of hot dogs!
What a "delicious" lunch we will have!

Bobber
"Mountains can never reach each other, despite their bigness. But humans can."
~
Afghan proverb